Rubber Seal Materials
Our company develops custom rubber gaskets & rubber seals for a wide range of applications. We custom manufacture your rubber material from existing drawings or by reverse engineer from a sample part for all critical dimensions. We are able to produce rubber gaskets & rubber seals using various processes including die cut gaskets, water-jet cut gaskets and hand fabrication. We manufacture our rubber gaskets & seals in many different rubbers such as neoprene, EPDM, and Viton®.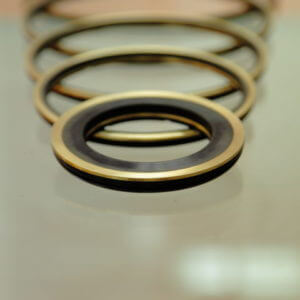 Rubber Bellows
Our company designs and manufactures a complete line of custom and standard molded rubber bellows to protect moving mechanical parts from dust and humidity.
Rubber Bellows are available in a range of performance rubbers, TPE, and silicone materials specifically engineered for a variety of applications.