Flexible Acoustic Barrier…Reduces Sound Transmission
SMACBARRIER®, flexible acoustic barrier is made of a heavy layer of visco-elastic material. A self-adhesive layer can be attached to the elastomer to ease the installation of interior panels. This product has been engineered to meet demanding requirements for flammability, smoke density, and toxicity, while also delivering extensive sound/noise reduction and transmission in the cabin.
We can deliver with pressure sensitive adhesive on 1 or 2 faces to facilitate installation of the acoustic barrier, on demand.
SMACBARRIER® is available in rolls or in kits of requested shape(s).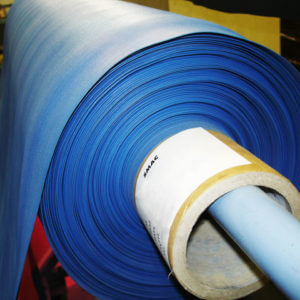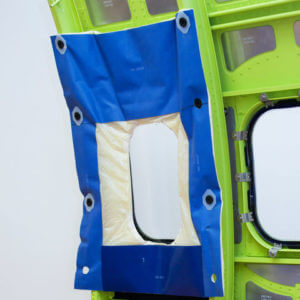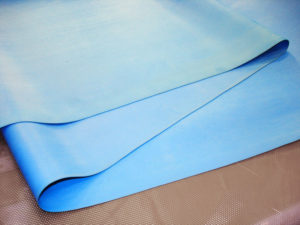 APPLICATIONS & BENEFITS
Excellent sound transmission loss-to-weight ratio
Optimal noise reduction at low and high frequencies
High reliability of damping material
Acoustic barrier for Aircraft & Helicopter
Aircraft flooring, interior panel & fuselage noise barrier
FEATURES
Compliant with — FAR 25 853(a)(1)(ii) & FAR 25 856 F part VI
Available on request in combination with CFRP/GFRP/Aluminum
Pressure Sensitive Adhesive (PSA) available on one side
Kit management following customer drawings
Roll dimensions: standard width 1000 mm (39.4'' inches)